With Bill Sr. retired and Bill Jr. having the summers off because he is a teacher, you are likely to find both of us on the lake 6 to 7 days a week. Here are a few pix of Bill Jr.'s catches over the summer.
Below is a pic from this summer. Bill Jr. landed this striped bass which weighed 7lb. and followed it up with a 9lb. largemouth. What a day!!!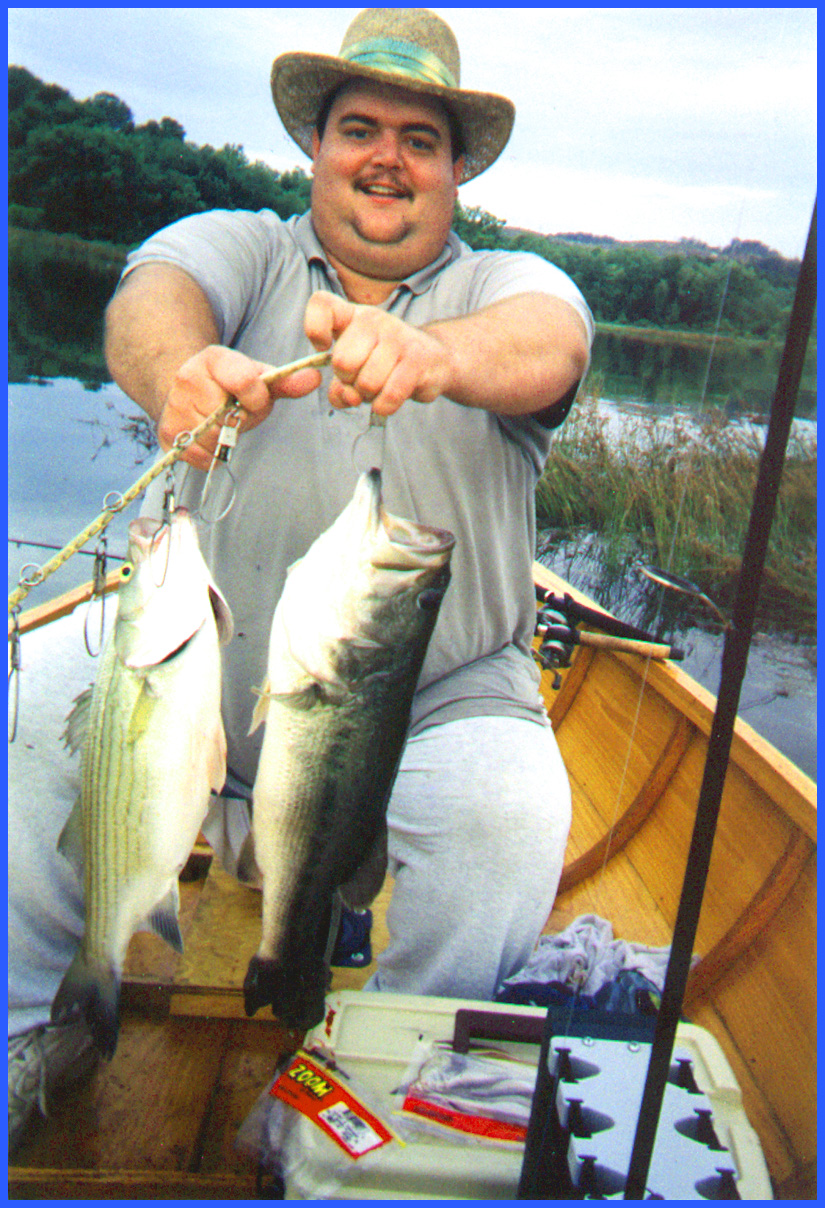 Here us a nice 6lb. smallmouth taken on a fly rod last summer. It took about 15 minutes before Bill Jr. finally landed this monster.