Heddon Punkinseeds!!
380's, 9630's, 730's & 740's
Bill Sr. fell into collecting these lures for obvious reasons. These little guys just look like they would catch the "big ones" on a regular basis. If they were still made today ( at a much lower price) I would have one of every color in my tackle box. However, until times get really rough around here these will stay safely tucked away in the Cox Tackle Box. Thanks for looking!!
Here is a bluegill 740 (L) & bluegill 9630 (R).
Both are in excellent condition.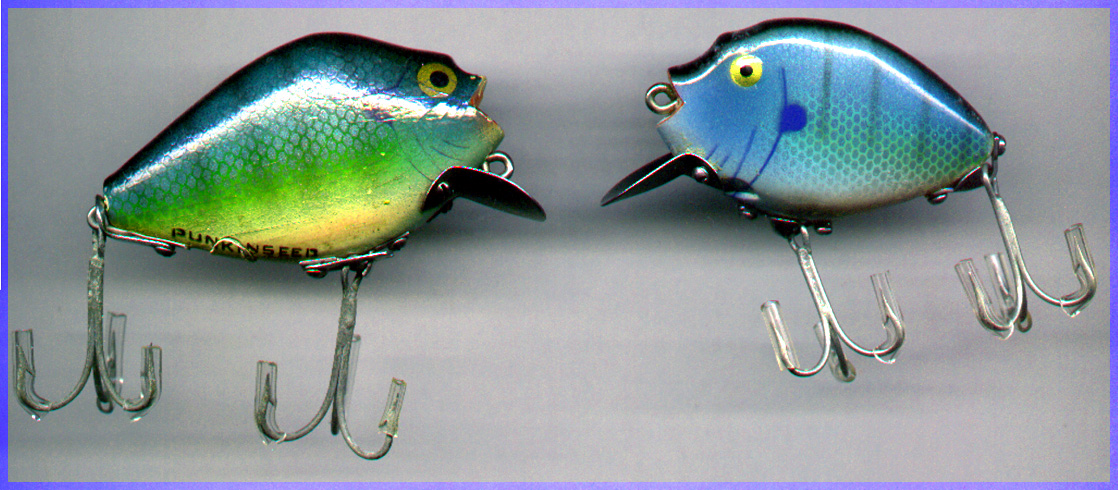 Here are a mix of 740, 730 and 380 versions.
The smallest is the 380 size ( top right & bottom left) The black shore on the top left & Sunfish on the middle left are excellent 730's. The middle right and bottom right are both 740's.